Yann Arthus-Bertrand has been facinated by animals for a long time.
« The king of the forests » able to change from arrogant pride when adorned with his antlers, to touching timidity when he no longer sports them.
The Stag was part of Yann's daily life when he managed the Saint-Augustin animal park from 1967 to 1975.
« As always when preparing a book, I began with lengthy preparatory work photographing them in the different stages of their growth. »
This series took him on a world tour, from England to New Zealand via Scotland, Austria, Denmark and of course France.
At that time, Yann Arthus-Bertrand established a close link with these animals. He became a kind of priviliged witness, and the emotions he experienced were probably among his strongest as a photographer.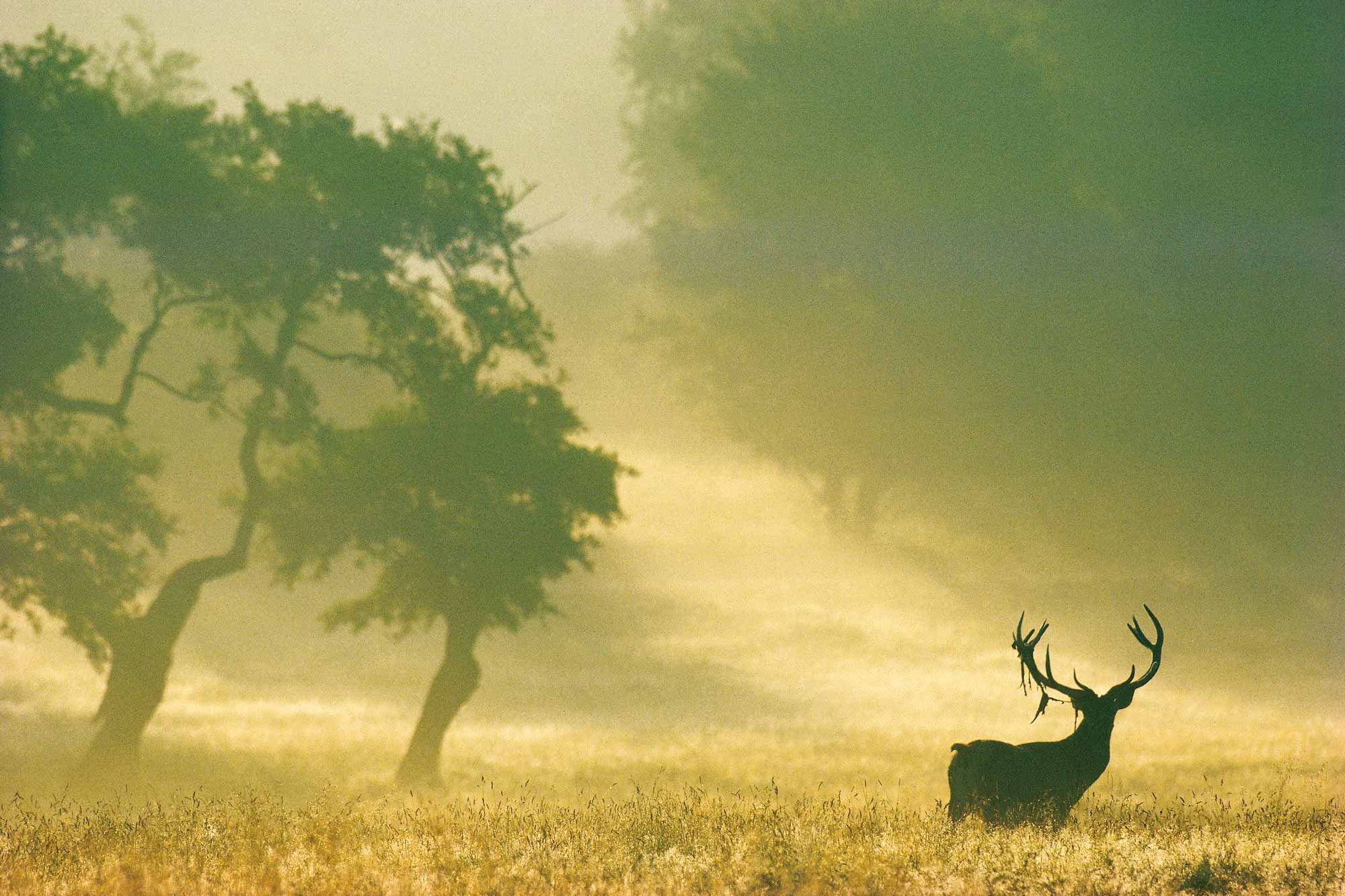 King of forests, france - 1989
Original Edition Signed and Numbered