Yann Arthus-Bertrand travelled the world for fifteen years researching his series on Horses.
Fifteen years of photographic « takes » so as to propose a very personal world atlas on the horse where, over and above the beauty and the diversity of the breeds, he wanted to demonstrate the facinating link, since time immemorial, between man and animal.
Yann loves country people ; « We are all sons or grandsons of peasants. Our roots are in the earth, that which was cultivated by our ancestors. These people, who do this difficult job, have retained a true, sensitive proximity to the animal world and to nature. They have a very tender relationship with the animal. »
In order to photograph horses, Yann Arthus-Bertrand and his team travelled to the four corners of the world taking with them a tarpaulin as a backdrop.
« The people didn't understand ; why come from so far away and not take advantage of the landscape ? Widening the framework when photographing against the tarpaulin enhances the relationship between the animal and its breeder while at the same time restoring them to their natural environment. »
LA PHOTO
Prise en 2003, c'est une photographie argentique. Sa diapositive originale est conservée par l'atelier Yann Arthus-Bertrand à Paris.
LE TIRAGE
Œuvre originale de Yann Arthus-Bertrand limitée à 8 exemplaires. Les tirages sont réalisés exclusivement par l'Atelier Yann Arthus-Bertrand à Paris sous le contrôle de l'artiste lui-même.

Tirage signé, image pleine

Tirage numérique réalisé par l'atelier Yann Arthus-Bertrand, Imprimante jet-d'encre Canon IPF 9400, encre pigmentaire, Impression sur papier fibre 100% coton sans acides (Museo Silver Rag)

>> voir des tirages dans l'Atelier YAB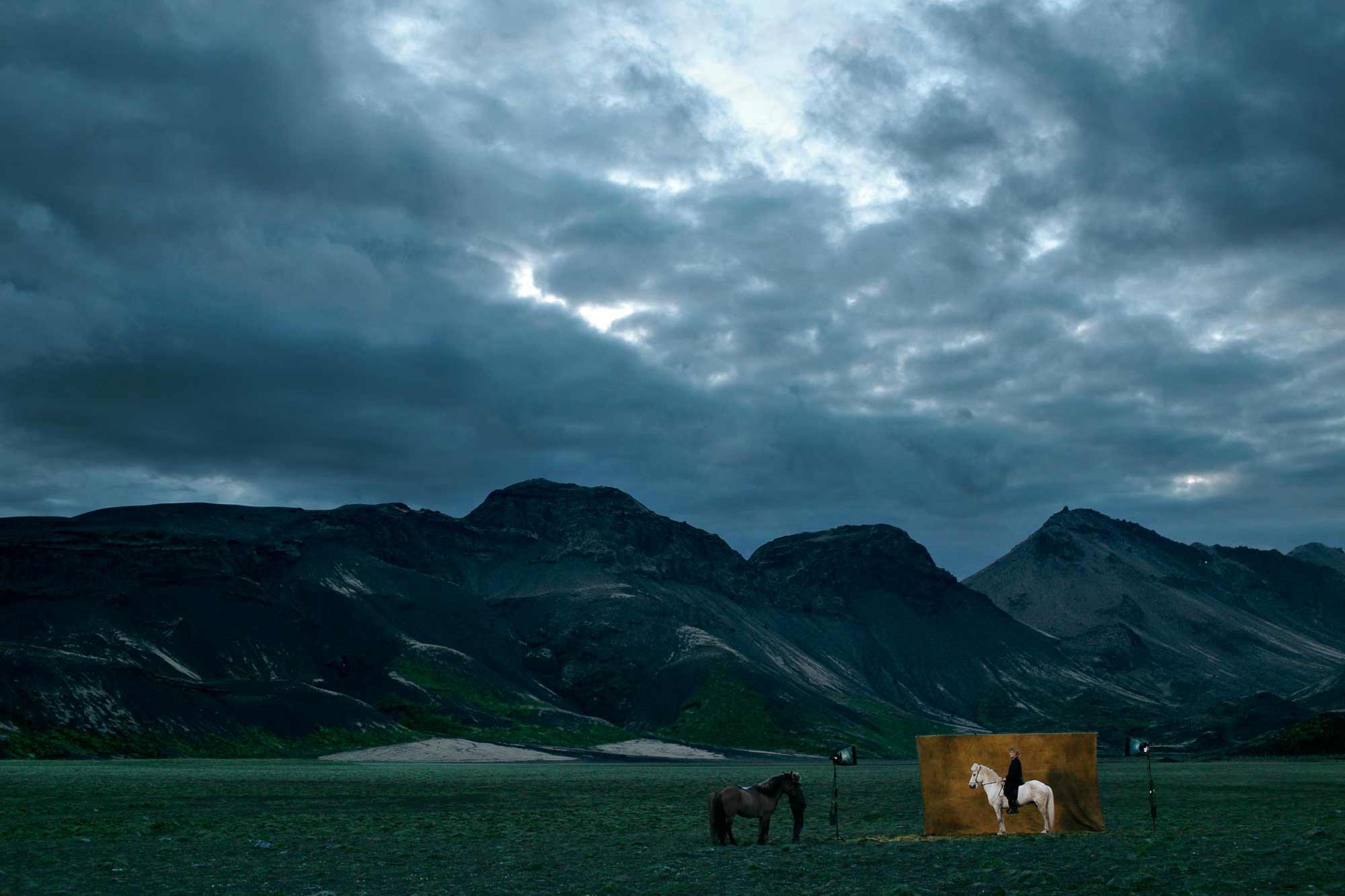 POUR LES ŒUVRES SIGNÉS ET NUMÉROTÉES
Tous nos encadrements sont réalisés sur mesure et fait main. Le bois sélectionné pour les cadres est directement coupé et assemblé en fonction de l'œuvre et peint selon le choix.
Pour les tirages signés, l'atelier Yann Arthus-Bertrand offre trois choix de cadres: bois foncé, bois peint blanc, bois peint noir.
Il est possible ensuite de choisir le cadre sous verre ou bien sous verre anti-reflet.
POUR LES ÉDITIONS LIMITÉES
L'acquisition de l'œuvre se fait par le tirage uniquement.
Pour toutes demandes concernant l'encadrement nous vous invitons à envoyer un email à atelier@yannarthusbertrandphoto.com
>> voir des encadrements dans l'Atelier YAB et galeries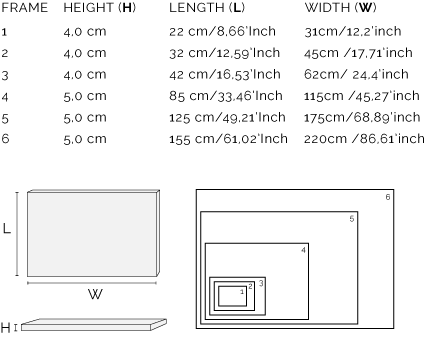 Delivery charges are at the expense of the purchaser. Delivery time depends on the country in which you live. Between 1 and 2 weeks should be allowed for a print and 3 to 4 weeks for a framed print.
Only for orders taken in July and August, between 3 to 4 weeks should be allowed for a print and 5 to 6 weeks for a framed print.
Once the order is validated, the print is made, signed and framed in accordance with your request.
Customs duties and VAT outside the European Union (+ Iceland, Norway, Liechtenstein) are at the expense of the purchaser. We invite you to get in touch with the Customs services in your country for more information on this subject.
The Yann Arthus-Bertrand Studio works with specialised transporters, who are authorised to deliver works of art.
Once the print/frame has been dispatched, you will receive an e-mail from the Studio giving you the name of the transporter, the number of the parcel and the estimated date of delivery.